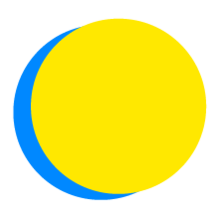 April 4 - April 25, 2018
Oregon State Bar
Oregon State Bar
POINTS TOTAL
0

TODAY

0

THIS WEEK

7,820

TOTAL
team impact
UP TO

9.0

conversations

with people

UP TO

4.0

documentaries

watched

UP TO

517

gallons of water

have been saved

UP TO

69

lightbulbs

replaced

UP TO

18

locally sourced meals

consumed

UP TO

120

meatless or vegan meals

consumed

UP TO

58

miles

traveled by bike

UP TO

8.0

miles

traveled by carpool

UP TO

754

minutes

spent learning

UP TO

54

pounds of CO2

have been saved

UP TO

68

zero-waste meals

consumed
April 25 at 8:18 AM

This has been such an interesting and fun project. I now live in an apartment building that has solar panels and is self sustaining. It's nice to know by living in that type of building I'm truly making a difference. At first I wasn't thrilled about composting but I've started to enjoy the fact that I'm not wasting leftovers. I also only cook...

April 25 at 7:16 AM

It sure can be tough to break habits like getting a lid on coffee cups, straws in drinks - but when you think of it adding up, it sounds ridiculous that these practices were ever the norm! It is too easy to hid your head in the sand and I hope we can find more sustainable ways for our most wasteful practices.

April 23 at 10:30 AM

I use exclusively reusable grocery bags. I TRY to remember my own reusable coffee mug when getting a coffee treat. I don't know what I can do about to-go containers, other than refuse until they change their packaging, which is hard to do when you smell that food cart...  I am on the lookout for a stainless straw also.

April 23 at 10:26 AM

Promotion and availability of fresh produce is vital, especially in low-income regions where higher fat/lower nutritious food is typically available. Community gardens help too!

April 23 at 9:50 AM

This was an interesting article. It made me wonder about the coffee we use at the office and whether it is the most sustainable option.

April 23 at 8:54 AM

I'm still looking for a local source of bamboo drinking straws.

April 23 at 8:52 AM

I must say that this challenge has helped my awareness and influenced my actions to be less wasteful and more mindful of choices that will help the eco system and not clog landfills. Hope the same is true with all of you.

April 23 at 8:48 AM

I would like to use the extra $ from food waste on feeding homeless persons.

April 19 at 11:22 AM

Using the #NowMoreThanEver hashtag on several of the social media platforms I am on has resulted in multiple people sharing their thoughts and feelings about how important it is for girls around the world to get a good, quality education.  It has been a real stepping stone to getting the conversation started about a very important topic.

April 19 at 11:18 AM

Access to voluntary, high-quality family planning around the world is a human right that has powerful positive impacts on the health, welfare, and life expectancy of both women and their children and is a key factor in reducing rates of poverty.  Lack of access to quality family planning and pregnancy services limits their ability to build a...
39 Team Members
Recently active team members
April 25, 2018

Completed More Than One Daily Action on 4/25/18

April 24, 2018

Completed One Daily Action on 4/24/18

April 25, 2018

Completed Actions Assessment

April 25, 2018

Posted to Your Feed

April 25, 2018

Completed One Daily Action on 4/25/18

April 25, 2018

Completed EcoLeader One-Time Action

April 25, 2018

Checked in on Current Day

April 25, 2018

Completed More Than One Daily Action on 4/25/18

April 25, 2018

Posted to Your Feed

April 25, 2018

Completed More Than One Daily Action on 4/25/18
Competitions