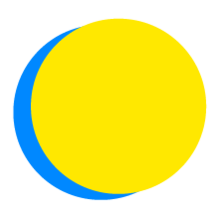 April 4 - April 25, 2018
PAE - San Francisco Office
PAE Consulting Engineers
POINTS TOTAL
0

TODAY

0

THIS WEEK

4,820

TOTAL
team impact
UP TO

1.0

conversation

with a person

UP TO

2.0

documentaries

watched

UP TO

608

gallons of water

have been saved

UP TO

10

lightbulbs

replaced

UP TO

101

meatless or vegan meals

consumed

UP TO

40

miles

traveled by bike

UP TO

1,877

miles

traveled by bus

UP TO

15

miles

traveled by carpool

UP TO

690

minutes

spent learning

UP TO

79

pounds of CO2

have been saved

UP TO

64

public officials or leaders

contacted

UP TO

33

zero-waste meals

consumed
April 25 at 6:31 PM

I love being that guy with fun facts that he bothers his friends with. All this research is just more tidbits to share with my friends.

April 25 at 10:18 AM

external shades, vines, trees, and awning are all great ways to keep the solar heat from getting in to a building, without using electricity. These are hard to build when you rent a room in an apartment complex like I do, but another interesting idea I found was to cook hot food outside! The summer is coming up and it's a great time to BBQ and...

April 25 at 10:09 AM

I chose to work for a company that cares about reducing our impact on climate change and that brings me some piece of mind that my decisions are hopefully helping bring positive change to this matter.

April 25 at 8:28 AM

It's the last day of the challenge but I'm definitely going to keep thinking about these ways I've learned to implement drawdown solutions in my every day life.

April 25 at 8:27 AM

I definitely won't freak out about yogurt as much. And another important lesson is just proper food storage. Using your freezer can really help if you're worried you won't use food in time.

April 25 at 8:15 AM

Using natural ecological cycles just makes sense to preserve natural resources. I will be an advocate for farms to reject simplicity and mass production of a single crop for more diverse and smarter farming.

April 25 at 8:08 AM

It sucks that beef has such a huge impact on climate change because steak is so tasty! But reducing beef consumption for other meat options like poultry and pork is a small step I could take. And reminding my friends of the effect will probably do a lot of good as well!

April 24 at 3:00 PM

Today I received a response from a contacted official. It is great to hear that people are so easy to reach in the digital age.

April 24 at 2:06 PM

In an office that is about 3/4 men, I can see how the industry and socialization perpetuates the under representation of women in certain fields. Theoretically leveling a playing field is not enough to ensure equality across all genders, there needs to be active work done to give women more power in workplaces and create environments where...

April 24 at 2:02 PM

The amount of misinformation and lack of information about family planning is a real concern across the world. Taking full control of their bodies is going to hopefully be one of the earliest social justice accomplishments of the 21st century.
14 Team Members
Recently active team members
April 25, 2018

Answered a Reflection Question

April 25, 2018

Completed One Daily Action on 4/25/18

April 25, 2018

Completed More Than One Daily Action on 4/25/18

April 25, 2018

Completed More Than One Daily Action on 4/25/18

April 24, 2018

Posted to Your Feed

April 23, 2018

Completed More Than One Daily Action on 4/23/18

April 23, 2018

Completed More Than One Daily Action on 4/23/18

April 17, 2018

Completed EcoPro One-Time Action

April 17, 2018

Completed More Than One Daily Action on 4/17/18

April 13, 2018

Completed EcoPro One-Time Action
Competitions