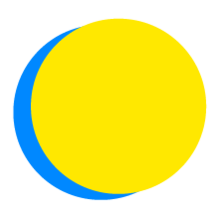 April 4 - April 25, 2018
Sustainable Iowa and World
Let's become more sustainable, challenge ourselves to do something eco-friendly, spread the word and show the world Iowans care.
Points Total
0

Today

0

This Week

546

Total
Team Impact
up to

45

minutes

spent learning

up to

3

locally sourced meals

consumed

up to

4

meatless or vegan meals

consumed
April 25 at 9:17 PM

I can positively impact deforestation by choosing a mainly plant based, locally grown, organic diet.

April 25 at 9:15 PM

I now feel more confident in knowing if something I have unopened in my pantry is spoiled or not.

April 18 at 12:11 PM

I think that marketing, the Standard American Diet suggested by the U.S. government as the way to eat, and Big Farms have contributed to the fact that North Americans eat more meat than other country. the United States is a land of consumers driven by marketing and legislation that is impacted by those who have the most to gain financially.  We...

April 18 at 11:55 AM

I had not heard of the term Silvopasture before now.  I love that it is a great way to counteract the methane emission of livestock, that it is a financially feasible way for someone to ranch and farm, reaping the financial and environmental benefits from both, and that it has the potential to help alleviate drought and erratic weather.

April 18 at 11:47 AM

The best way that I can support my closest regenerative agriculture farm is by advocating for their farming practices on a political and personal level.

April 18 at 11:45 AM

I am inspired by the fact that through supporting local farmers for my dependable fresh food source means that I am helping to build a resilient community, one that will leave this planet a better place for all that inhabit it. 
5 Team Members
Recently active team members
April 25, 2018

Answered a Reflection Question

April 10, 2018

Completed One Daily Action on 4/10/18

April 5, 2018

Joined a Team

March 22, 2018

Completed Actions Assessment

March 9, 2018

Credited Someone for a Referral
Competitions