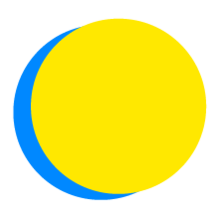 April 4 - April 25, 2018
UMass Dartmouth
UMass Dartmouth
POINTS TOTAL
0

TODAY

0

THIS WEEK

4,487

TOTAL
team impact
UP TO

1.0

documentary

watched

UP TO

514

gallons of water

have been saved

UP TO

1.0

lightbulb

replaced

UP TO

67

meatless or vegan meals

consumed

UP TO

4.0

miles

traveled by bike

UP TO

10

miles

traveled by carpool

UP TO

689

minutes

spent learning

UP TO

357

pounds of CO2

have been saved

UP TO

6.0

zero-waste meals

consumed
September 25 at 10:22 AM

I found in my research that eating less meat can contribute to decreasing the affects of deforestation. It was found that the yield of heavy meat eaters increases the impact of deforestation because of the animals such as pigs, horses, and cows, and even goats need places to roam so many end up knocking down trees. So eating less meat, such as...

September 25 at 10:14 AM

I learned that using less portions make you waste less food. Made me think of how much food that my friend's waste because they take huge portions. 

April 25 at 7:50 PM

Remember to log the challenges that you have solved.

April 25 at 7:48 PM

Thank you to those who made me aware of the effects that my actions have on the environment. 

April 25 at 7:47 PM

Let keep doing things to improve the ecosystem way pass the last day of the challenge

April 25 at 7:46 PM

Being part of this challenge gave me a better sense of awareness on how I can improve my lifestyle

April 25 at 7:46 PM

The addition of the bikes to the campus helped me get through the challenges. You should try them out.

April 25 at 7:44 PM

I didn't know how good vegan food could be until I tried it.

April 25 at 7:32 PM

Today is the last day :(

April 24 at 8:22 AM

Sell by, use by, and best by dates were always something I didn't quite understand and unfortunately never took the time to learn about. Now that I have a better understanding of the three I feel that the amount of food I waste will drastically be reduced.
42 Team Members
Recently active team members
April 25, 2018

Posted to Your Feed

April 25, 2018

Joined a Team

April 25, 2018

Completed More Than One Daily Action on 4/25/18

April 25, 2018

Completed More Than One Daily Action on 4/25/18

April 25, 2018

Checked in on Current Day

April 23, 2018

Completed More Than One Daily Action on 4/23/18

April 23, 2018

Posted to Your Feed

April 20, 2018

Checked in on Current Day

April 20, 2018

Completed More Than One Daily Action on 4/20/18

April 20, 2018

Joined a Team
Competitions