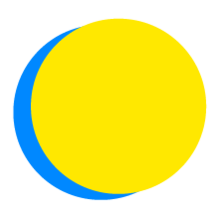 April 4 - April 25, 2018
Transition Town Milton keynes
transition Town Milton keynes
POINTS TOTAL
0

TODAY

0

THIS WEEK

1,884

TOTAL
team impact
UP TO

1.0

documentary

watched

UP TO

14

meatless or vegan meals

consumed

UP TO

10

miles

traveled by bike

UP TO

382

minutes

spent learning

UP TO

240

pounds of CO2

have been saved

UP TO

1.0

public official or leader

contacted

UP TO

64

zero-waste meals

consumed
July 10 at 3:02 PM

My city has a lot of bike routes away from traffic so it is pleasant and easy to get around by bike even if there are some bridges that are a bit steep to get up to.

July 10 at 3:00 PM

Women have given birth to their children and have the instinct to nurture them and cooperate with others to nourish their children growing up.

April 25 at 3:19 PM

had forgot to take part. got as much as i could in last minute

April 25 at 2:44 PM

It's been a fun journey learning about being as ECO as possible :-) !

April 21 at 12:54 AM

I relate to people who are caring for the environment and organic farmers and growers and feel we are a sub-group within the general population.

April 19 at 12:17 PM

This a great web-site :-) !

April 18 at 3:40 PM

Hmmm...

April 18 at 3:38 PM

Electric busses are a great alternative to the diesel operated ones. 

April 18 at 3:37 PM

Connecting back to Mother Nature

April 18 at 3:37 PM

I managed to buy a bamboo toothbrush online, but no local products in super markets.
9 Team Members
Recently active team members
April 25

Joined Ecochallenge.org and Project Drawdown Drawdown EcoChallenge

April 25, 2018

Posted to Your Feed

April 25, 2018

Posted to Your Feed

April 24, 2018

Completed One Daily Action on 4/24/18

April 21, 2018

Answered a Reflection Question

April 19, 2018

Completed EcoPro One-Time Action

April 19, 2018

Posted to Your Feed

April 11, 2018

Joined a Team

April 10, 2018

Completed Actions Assessment
Competitions