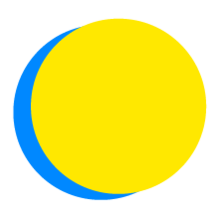 April 4 - April 25, 2018
Sustainable Floridians-Brevard
A loose association of friends and alumni of the UF/IFAS Brevard Extension course
POINTS TOTAL
0

TODAY

0

THIS WEEK

4,137

TOTAL
team impact
UP TO

25

conversations

with people

UP TO

288

gallons of water

have been saved

UP TO

5.0

lightbulbs

replaced

UP TO

12

locally sourced meals

consumed

UP TO

126

meatless or vegan meals

consumed

UP TO

375

minutes

spent learning

UP TO

10

public officials or leaders

contacted

UP TO

104

zero-waste meals

consumed
April 25 at 8:11 PM

Final Day - Well, I'm simply amazed by what can be accomplished in small, seemingly insignificant actions!  Congratulations Sustainable FloridiansFloridiansans , ,  ,  ,  ,  ,  ,  ,  ,  ,  ,  ,  ,  ,  ,  ,  ,  ,  ,  ,  ,  ,  ,  ,  ,  , and thank you all for joining me on this 3-week experiment!

April 25 at 8:06 PM

Finishing strong today! Thanks for the opportunity, NWEI!

April 25 at 1:54 PM

Wowee...I've enjoyed participating in this EcoChallenge, and it's provided a huge amount of resources in subject matters I care about.  But one of the challenges was trying to learn how to maneuver around this website, and I hope I do better next time around! 

April 25 at 12:36 PM

Checking in for maybe the last time. Interesting to read the various postings from my teamates. Good to know there are committed people in the local community.

April 25 at 9:19 AM

This has been a great challenge and I enjoyed participating!

April 24 at 11:05 PM

Congratulations and Thank You to Northwest Earth Institute for facilitating this challenge - it's been great fun and I know that I, for one, have earned a lot from this

April 24 at 7:50 PM

Day next to Last - I supported a woman-owned business in my community today during her grand opening.  Since Recycle Brevard is all about reduce, refuse, reuse, & recycle I rounded up a pair of very creative musicians to demonstrate their ingenuity.  And the crowd went wild...  Well, everyone had fun, anyway!

April 24 at 6:45 PM

I just finished another bathroom remodel with recycled wood for all the moldings and cabinets. The project was built with western red ceder that was cut in 1980 and originally installed as siding on a nearby house.

April 24 at 5:43 PM

This challenge reminds me of and old saying; "If everyone does a little, no one has to do a lot". If we all make small positive changes it can make a big difference in the health of the planet.  

April 23 at 8:46 PM

It's hard for me to believe that this challenge is just about done; i have enjoyed it and believe that this challenge has encouraged me to work on my other challenges - thank you NWEI for everything you do!!
10 Team Members
Recently active team members
April 25, 2018

Posted to Your Feed

April 25, 2018

Posted to Your Feed

April 25, 2018

Completed EcoLearner One-Time Action

April 25, 2018

Posted to Your Feed

April 25, 2018

Posted to Your Feed

April 25, 2018

Posted to Your Feed

April 25, 2018

Donation made to NWEI EcoChallenge

April 23, 2018

Posted to Your Feed

April 8, 2018

Completed EcoLearner One-Time Action

April 6, 2018

Joined a Team
Competitions